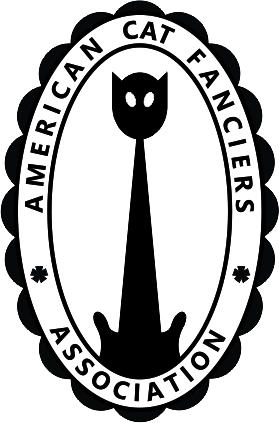 American Cat Fanciers Association
~~~~~~~~~~~~~~~~~~~~~~~~~~~~~~~~~~~~~~~~~~~~~~~~~~~~~~~~~~~~~~~~~~~~~~~~~~~~~~~~~~~~~~~~~~~~
Disclaimer: American Cat Fanciers Association (ACFA) makes no representations or warranties with respect to the breeding or business practices of any of the persons included on the classified ads page. ACFA strongly recommends that transactions with breeders and sellers be undertaken with the same caution and due diligence as one would devote to any important business matter.


ACFA YEARBOOKS FOR SALE!!
Contact Central Office directly to get your beautiful year books to share with friends and family!
American Cat Fanciers Association
PO Box 1949
Nixa, MO 65714-1949
Phone: (417) 725-1530
Fax: (417) 725-1533
Email: acfa@aol.com

---