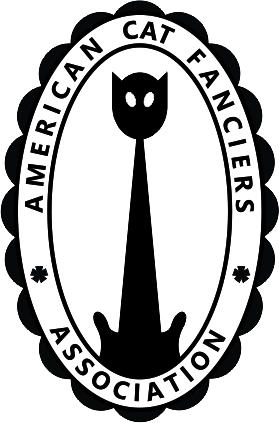 American Cat Fanciers Association

Sponsors
~~~~~~~~~~~~~~~~~~~~~~~~~~~~~~~~~~~~~~~~~~~~~~~~~~~~~~~~~~~~~~~~~~~~~~~~~~~~~~~~~~~~~~~~~~~~
Here you'll find a variety of wonderful products for you and your kitty.
Buying products from these sponsors benefits your cat as well as ACFA. ACFA gets a percentage of sales from these companies when an ACFA member buys from them and mentions ACFA.

ENJOY!
---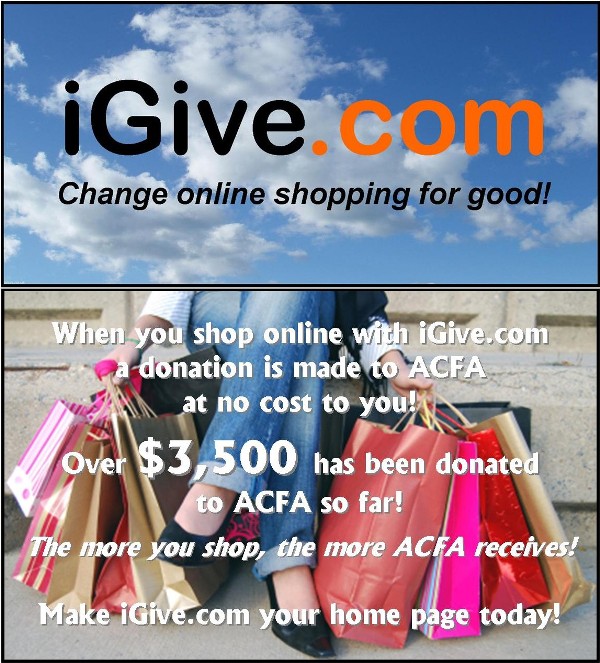 Up to 26% Of Your Online Shopping goes to ACFA.
How iGive.com Works
Three Easy Steps
1. Join iGive.com for FREE. Click on the link or go to http://www.iGive.com/ACFA.
2. Shop online at any of the 650+ stores in the Mall at iGive.com. You'll see all your favorites, including Land's End, Barnes & Noble, Dell, Office Max, and JCPenney!
3. ACFA receives a check for up to 26% of each purchase!
It's FREE, it's easy, and every purchase you make generates a donation to ACFA.
---

---